KML Map
Add Map Zone App from Office store.
Add the App to your site, using SharePoint menu.
Open the App configuration page.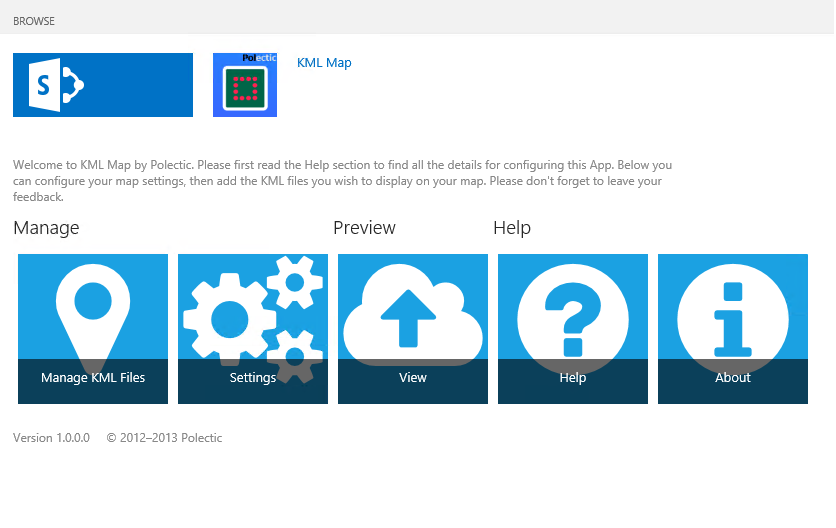 Select the preview tile.
This will display a preview of the map that will display on the App Part.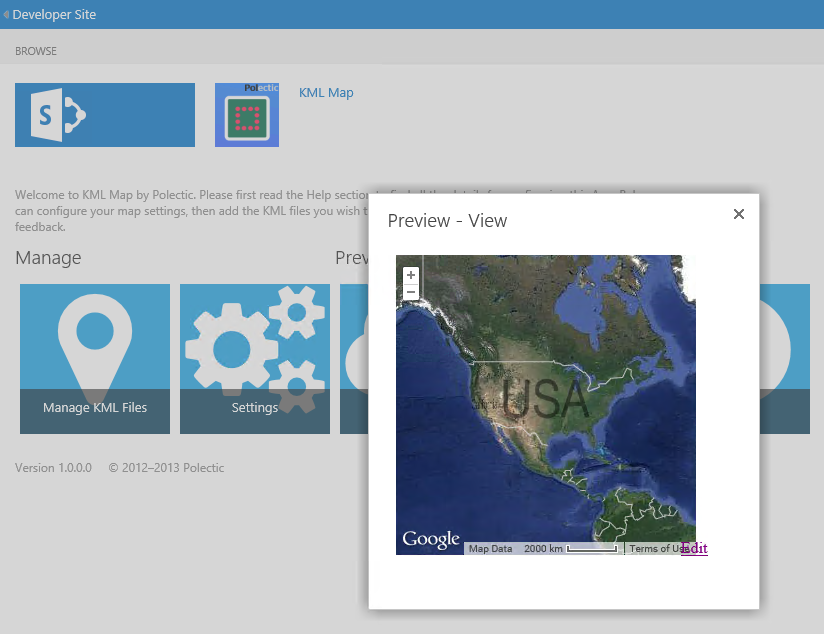 Ensure the sample zone is displaying correctly.
Navigate to you site, and edit a page.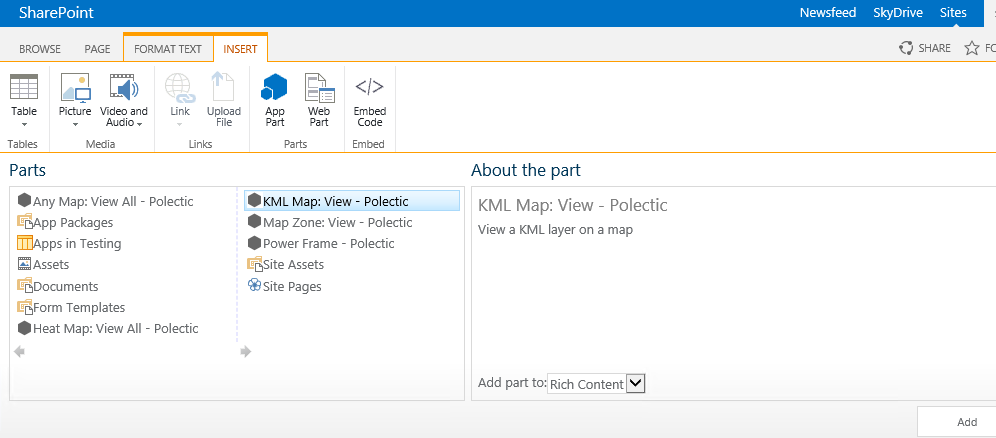 Add the App part and save the page.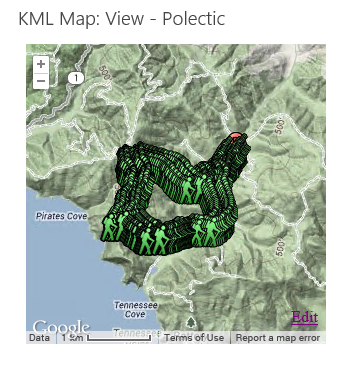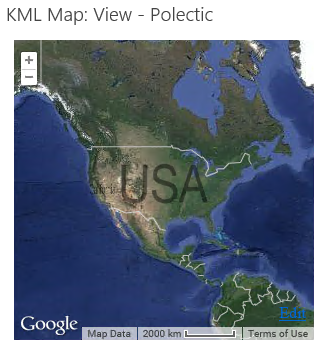 If your user account has permissions, select Edit on the App.
Configure the placement settings for the App.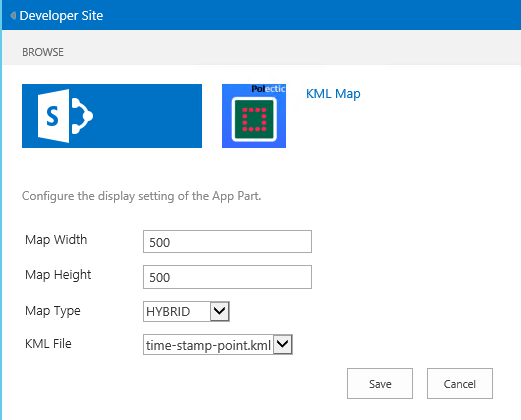 Multiple placements can be used in the same site.
Using site settings, delete the App.

KML Map
SharePoint
1.0.0.0
23 October 2013
Content Management, Travel + Navigation