Geo Fencer
Add Geo Fencer App from Office store.
Add the App to your site, using SharePoint menu.
No extra permissions required
Open the App configuration page.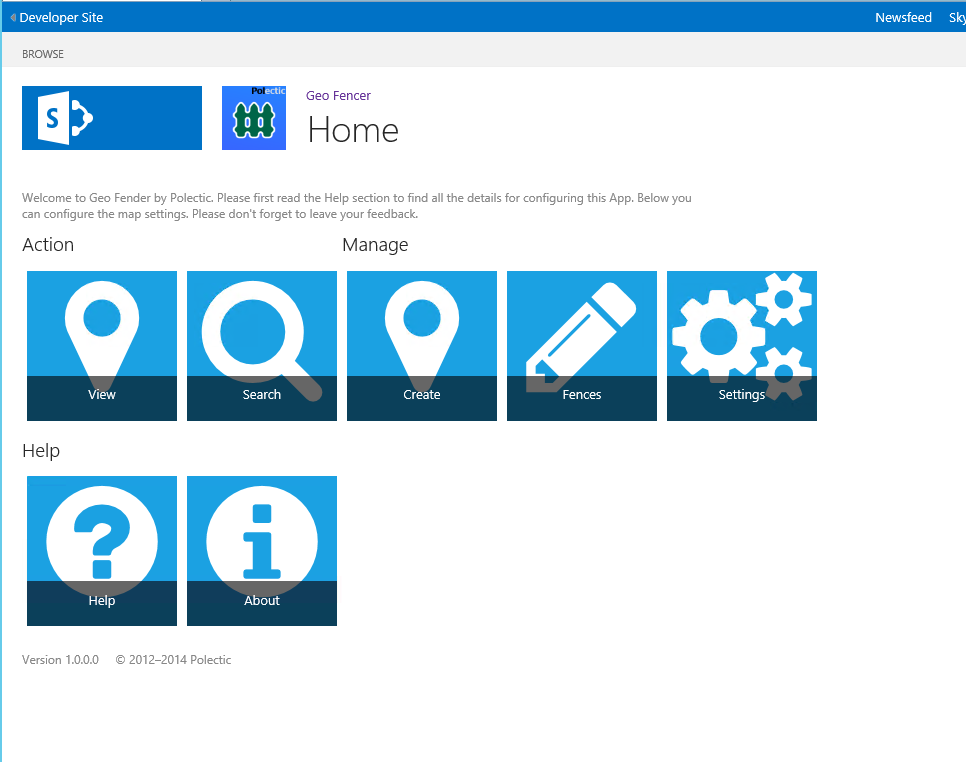 Assign the map API key if required.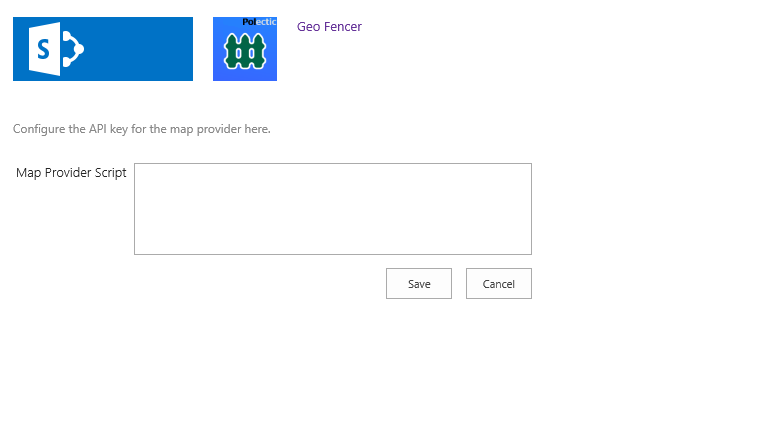 Select map locations to create a fence.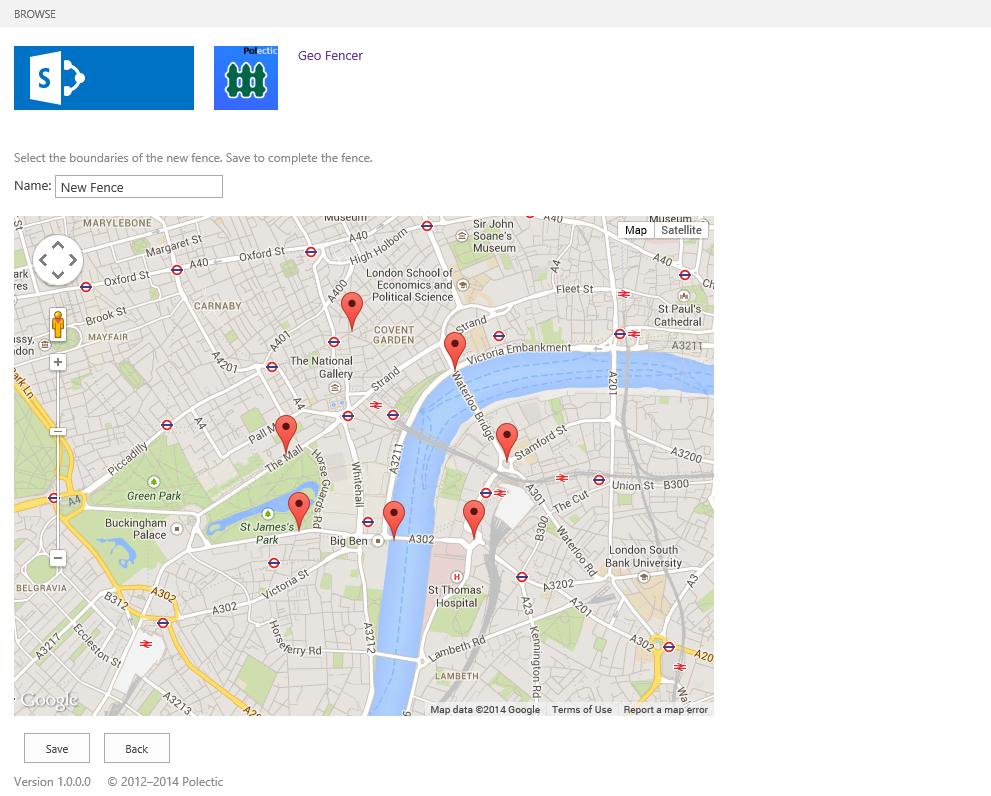 Save the fence with a name.
View fences on the map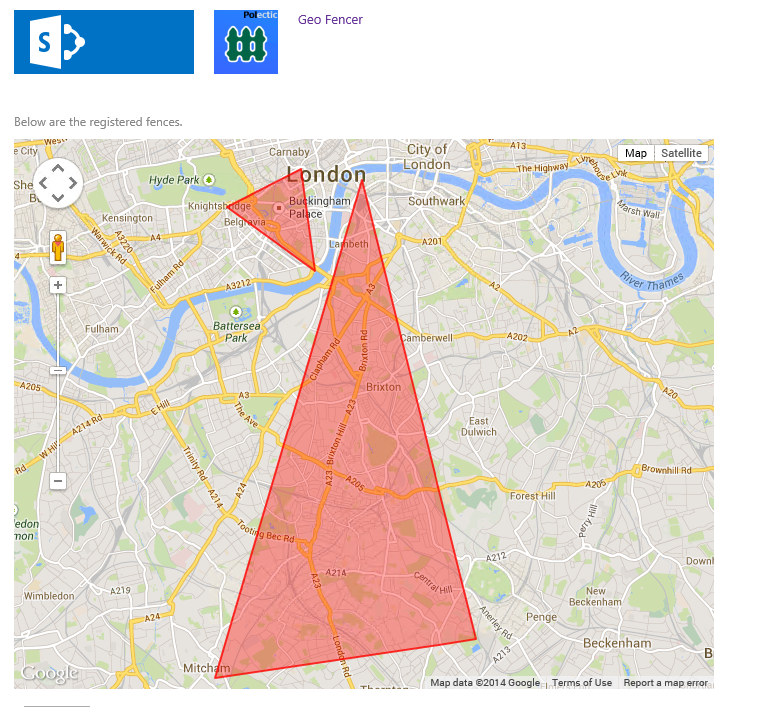 Manage existing fences.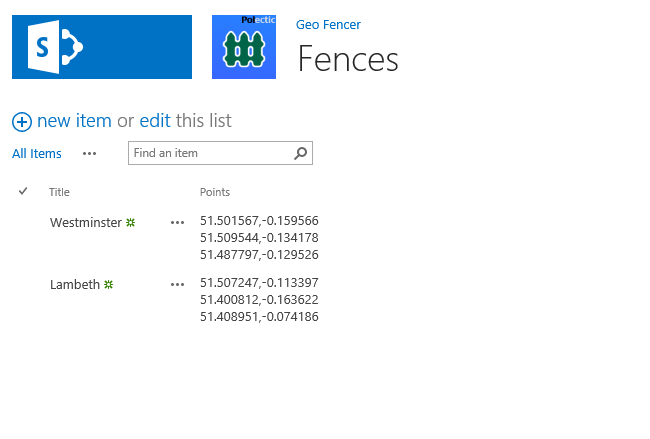 Search for an address or a location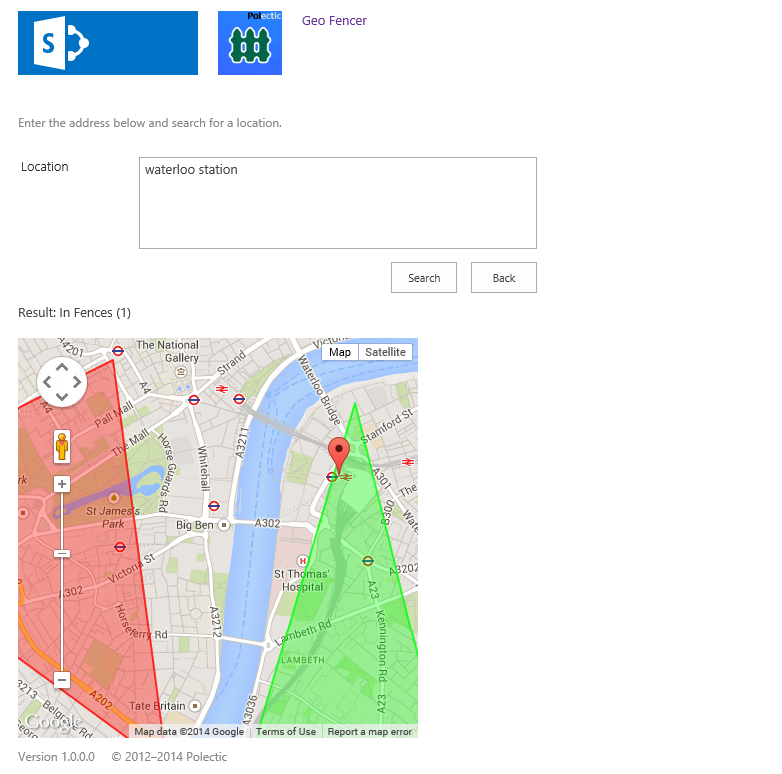 Result and fence highlighting is applied.
Using site settings, delete the App.

Geo Fencer
SharePoint
1.0.0.0
17 June 2014
Content Management, Look & Feel